Exploring Affordable Portable EV Chargers
In this blog, we delve into the world of affordable portable EV chargers, exploring their cost-effectiveness and benefits. As a manufacturer of portable EV chargers, we understand the importance of providing cost-effective solutions for electric vehicle owners. Our chargers are designed to be affordable without compromising on quality or performance. We believe that everyone should have access to reliable charging options, which is why we specialize in producing affordable portable EV chargers. Join us as we uncover the benefits and advantages of these chargers and how they can enhance your electric vehicle ownership experience.
Key Considerations for Choosing a Portable EV Charger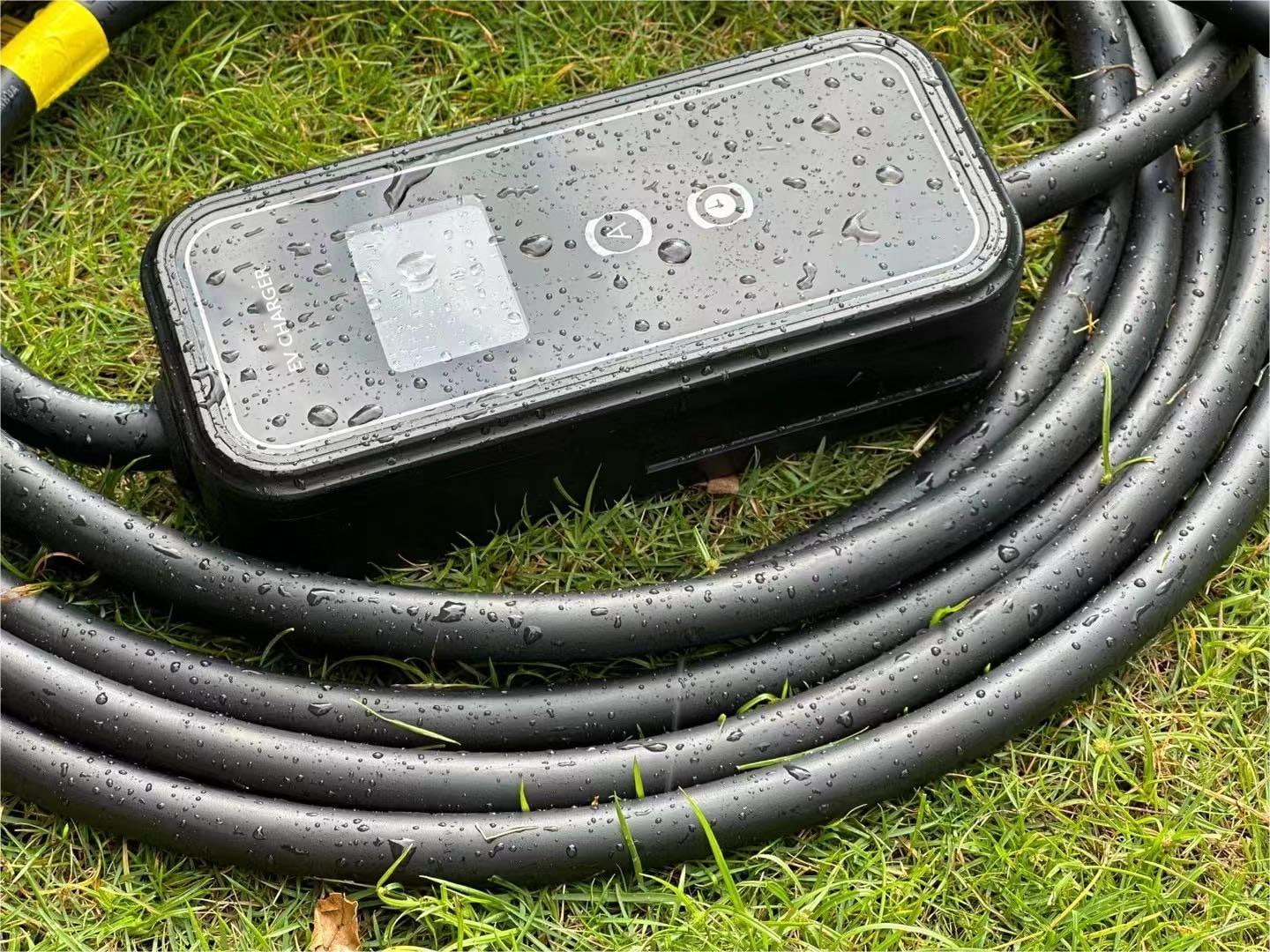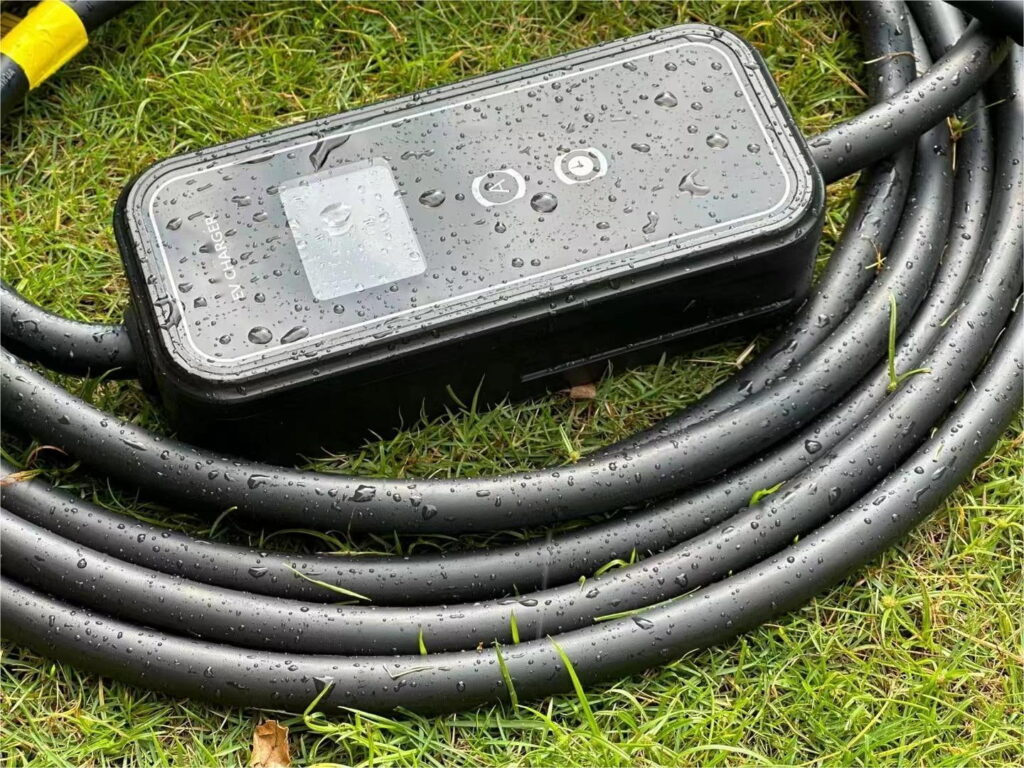 When selecting a portable EV charger, there are several key considerations to keep in mind. One of the most crucial factors is durability. A portable EV charger should be built with high-quality materials to ensure long-lasting performance. It should be able to withstand regular use and any environmental conditions it may encounter.
High Quality is The Most Importance
GREENC supplies SAE J1772 and TYPE 2 EV chargers to customers worldwide. In regard to the case material of our portable EV chargers, we utilize thermoplastic that is flame-retardant with a UL94-V0 rating. The charging plug and control box are constructed from materials with an IP65 grade of protection, ensuring a high level of resistance to dust and water. This makes our chargers suitable for both outdoor and indoor use, even in extreme weather conditions.
Our EV chargers are equipped with various safety features, including over-voltage protection, under-voltage protection, over-load protection, leakage protection, ground protection, over-temperature protection (set at 85°C), lightning protection, and short-circuit protection. This comprehensive range of protective measures ensures that the charger operates safely and reliably with your electric vehicle, providing peace of mind whether you are working or sleeping.
We guarantee our EV chargers with a 2-year warranty. Before delivery, each charger undergoes rigorous testing, including a 2-3 hour aging test and 78 function tests. Quality is our top priority, and we are committed to delivering chargers that meet the highest standards. The aging-test details are provided below for your review.
Price is another important consideration when choosing a portable EV charger. While affordability is essential, it's equally important to find a charger that offers a balance between price and quality. Opting for the cheapest option may result in compromising on reliability and safety. 
GREENC offers competitive pricing for all its EV charging products to clients. We proactively undertake the manufacturing of our products, ensuring that we have direct control over the production process. By managing every aspect of our supply chain, we exercise meticulous control over material costs, thoroughly scrutinizing expenses before finalizing purchases from our suppliers. This approach enables us to eliminate unnecessary markups and intermediary costs, allowing us to pass on the resulting cost savings to our valued customers.
Compatible with All Major EV Brands
Compatibility is also a significant factor to consider. Our portable EV chargers provide versatile support for various electric vehicles, including popular brands like Tesla, HYUNDAI, Audi, Volvo, and more. Ensuring compatibility with your specific electric vehicle model is crucial to guarantee seamless charging experiences.
We appreciate our customers expressing satisfaction with our EV chargers by sharing videos of their experiences while using our products to power their electric vehicles. Please find the videos below:
We are grateful for the positive feedback and are pleased to see our EV chargers meeting the needs of our valued customers
By considering these key factors – durability, price, and compatibility – you can make an informed decision when choosing a portable EV charger that meets your needs and budget.
A Comparative Analysis of Portable EV Chargers
When comparing portable EV chargers, it's important to consider both the prices and features. Look for chargers that offer a good balance between affordability and functionality. While price is a significant factor, it's equally important to ensure that the charger meets your specific charging needs.
For those looking for wholesale and affordable portable EV chargers, there are options available. Purchasing in bulk can often lead to cost savings, making it a practical choice for businesses or individuals who require multiple chargers. However, it's crucial to consider the reputation and reliability of the manufacturer when opting for wholesale options. Choosing a reputable manufacturer ensures that you receive quality products at competitive prices.
Our company specializes in providing wholesale portable EV chargers that are not only affordable but also meet high-quality standards. We understand the importance of cost-effectiveness without compromising on performance. Whether you need chargers for personal use or business purposes, our bulk portable electric vehicle chargers offer an excellent solution.
By comparing prices and features while considering wholesale options from reputable manufacturers, you can find an affordable and reliable portable EV charger that suits your needs.
Embracing the Cost-Effective Solution of Portable EV Chargers
Portable EV chargers offer a cost-effective solution for EV owners and enthusiasts. By considering factors such as durability, price, and comparing different options, one can find an affordable and reliable charger that meets their needs. As a professional portable EV charger manufacturer, we specialize in supplying wholesale and affordable chargers to cater to the diverse requirements of EV owners. Our expertise lies in providing high-quality, reliable, and cost-effective solutions for electric vehicle charging. Whether you need a charger for personal use or business purposes, our expert team is dedicated to delivering reliable mobile EV chargers that ensure efficient charging experiences.