EV Charging for Workplace
Embracing Green Energy with EV Charging Facilities at Workplace
Offering EV charging stations as an employee benefit can attract environmentally conscious talent and help retain current employees who own or plan to buy electric vehicles. It signals the company's commitment to sustainability and demonstrates that it values its employees' well-being and convenience.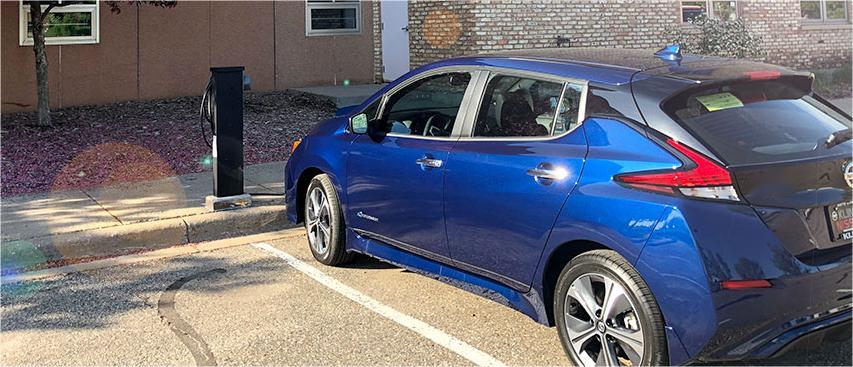 Advantages by Using Our EV Charging Solutions
Enhance Employee Satisfaction
Employees with electric vehicles will appreciate the convenience of charging their cars during work hours. It eliminates range anxiety and allows them to start their commute home with a full battery, which can reduce pressure and improve job satisfaction.
Future-build the Workplace
As the application of electric vehicles continues to grow, having EV charging stations in place ensures the workplace is ready to accommodate the changing needs of employees and visitors.
Implementing EV charging solutions in the workplace is a win-win situation for businesses and their employees. It demonstrates that the company is forward-thinking, environmentally conscious, and actively contributing to reducing air pollution and greenhouse gas emissions.
All-In-One Charging Solutions for Your Workplace
Provide the best EV charging solutions and give the ideal charging experience to your menmbers of staff, empower them with convenient EV charging points.
Expandable and Flexible Offerings
Our solutions are designed to align seamlessly with your unique needs and effortlessly expand as your enterprise evolves. Whether you're embarking on your sustainability venture as a fledgling enterprise or steering a multinational powerhouse with intricate charging demands, our offerings are fully customizable to cater to your distinct prerequisites. Embracing a diverse spectrum of charging solutions, we cater to diverse power thresholds, charging velocities, and user features. This empowers you to deliver an optimal charging encounter that perfectly harmonizes with your framework, financial plans, and corporate ambitions.
Our adept experts amalgamate technological prowess, industry acumen, and an innate comprehension of diverse customer requisites, bestowing upon us a distinctive prowess to cater to your workplace EV charging exigencies.
GREENC'S  service support contingent remains poised to promptly attend to your inquiries, extend guidance, and swiftly resolve issues, ensuring an uninterrupted and affirmative interaction with us at each juncture.
High-performance Guarantee
In the realm of EV charging solutions, the bedrock principles of durability and reliability reign supreme.Our charging stations are meticulously crafted to endure a broad spectrum of environmental conditions. Be it the throes of extreme temperatures, inclement weather, or high-demand scenarios, our resolute EV chargers are architected for unwavering and efficient performance. They characterized by weather-resistant materials, rugged construction, and cutting-edge safeguards, meticulously engineered to stave off physical harm and ensure sustained robustness over the long-term used.
Our commitment to dependability extends beyond the hardware itself. The reliability of our solutions finds its embodiment in their operational capabilities. Infused with intelligent software, our chargers consistently deliver peak performance, facilitated by ingenious troubleshooting mechanisms and proactive maintenance features that curtail downtime, ensuring your charging stations remain operational precisely when you require them most urgently. Each of our products undergoes rigorous testing for both safety and reliability before they ever reach your hands. This stringent testing regimen guarantees alignment with pertinent standards and regulations, bestowing upon you an added layer of trust and assurance in their unwavering performance.
Current: 32A/40A/48A
Output Power: 7kW, 9.6kW, 11.5kW
Intelligent dual temperature control
Different styles for choose (classic, premium)
Voltage: 220V-480V
Output Power: 7kW(1 phase), 11kW(3 phase), 22kW(3 phase)
Scratch-resistant surface design
Optional styles (classic, premium)
Model No.: GRC-EV48A02US/GRC-EV32A02EU/ GRC-EV32A03EU
Continuous monitoring of charging status in real-time
Suitable for both indoor and outdoor use
Comprehensive safety safeguards
Manage your device on phone simply
Mold No.: GRS1-EV48A03US/ GRS1-EV32A04EU/ GRS1-EV32A05EU
Full safety protection
Simple setup for indoor or outdoor use
Enable multiple cell phone control for convenient family use.
Tailored color and size to meet client preferences
Mold No.: GRS2-EV48A04US/ GRS2-EV32A06EU/ GRS2-EV32A07EU
Customize logo and color
Versatile for indoor and outdoor applications
Features RFID, APP, and OCPP support
Ideal for residential using or commerical using
Higher power for a faster charging speed, max.40A
Max. 5 different charging  current adjustable
2.4 inch LCD screen to display plug temperature, current, time etc.
Intelligent dual temperature control, ensures power safety by automatically shutting off at high temperatures
Max. 4 different current for choose
High performance with multiple protection like over voltage, leakage, over temperature etc.
With time-lapse feature enhances charging experience
Charging progress displayed via LED indicators for user-friendly monitoring
Multiple charging solutions available

Compatible with most EVs

Adaptable for different types of businesses
Durable and workable safety features