EV Charging for Property Developers
Providing Charging Facilities Can be Boosted Your Property Development
Implementing GREENC'S EV charging solution in property development that can enhance the value and appeal of your development while contributing to sustainability and customer satisfaction.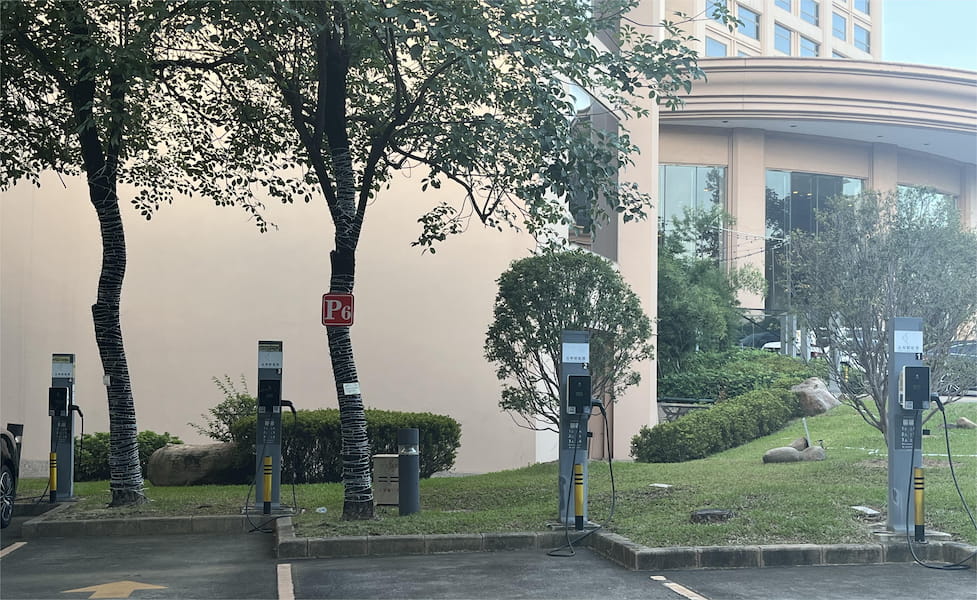 How We Can Benefit Your Business
Attract Resident and Tenant
Offering EV charging infrastructure demonstrates your commitment to sustainability, attract environmentally conscious residents and businesses.
Differentiate your property development from others in the market by providing a sought-after amenity. As EV adoption continues to rise, having charging stations on-site can give your property a competitive edge.
Your customers are willing to pay a premium for properties that offer convenient charging options, potentially leading to higher resale or rental prices.
Providing EV charging solutions enhances the convenience and satisfaction of residents and tenants who own electric vehicles. It can lead to positive word-of-mouth referrals and longer lease agreements.
Positive Public Relations
Your property development's efforts to promote electric mobility and sustainability can result in positive media coverage, enhancing your reputation within the industry and the community.
Incorporating EV charging solutions portrays your property development as forward-thinking and aligned with future trends. This can attract investors and partners who value innovation and sustainable practices.
Explore Our Other EV Charging Solutions
Current: 32A/40A/48A
Output Power: 7kW, 9.6kW, 11.5kW
Intelligent dual temperature control
Different styles for choose (classic, premium)
Voltage: 220V-480V
Output Power: 7kW(1 phase), 11kW(3 phase), 22kW(3 phase)
Scratch-resistant surface design
Optional styles (classic, premium)
Model No.: GRC-EV48A02US/GRC-EV32A02EU/ GRC-EV32A03EU
Continuous monitoring of charging status in real-time
Suitable for both indoor and outdoor use
Comprehensive safety safeguards
Manage your device on phone simply
Mold No.: GRS1-EV48A03US/ GRS1-EV32A04EU/ GRS1-EV32A05EU
Full safety protection
Simple setup for indoor or outdoor use
Enable multiple cell phone control for convenient family use.
Tailored color and size to meet client preferences
Mold No.: GRS2-EV48A04US/ GRS2-EV32A06EU/ GRS2-EV32A07EU
Customize logo and color
Versatile for indoor and outdoor applications
Features RFID, APP, and OCPP support
Ideal for residential using or commerical using
Multiple charging solutions available

Compatible with most EVs

Adaptable for different types of businesses
Durable and workable safety features