EV Charging for Parking Operators
Optimize Your Parking Business with EV Charging Solution
Introducing our charging solutions into your  parking lot, you will obtain more EV drivers go to park their cars and create new revenue channel.
GREENC will help you to manage and operate the EV charging infrastructure efficiently with our up-to-date charging systems.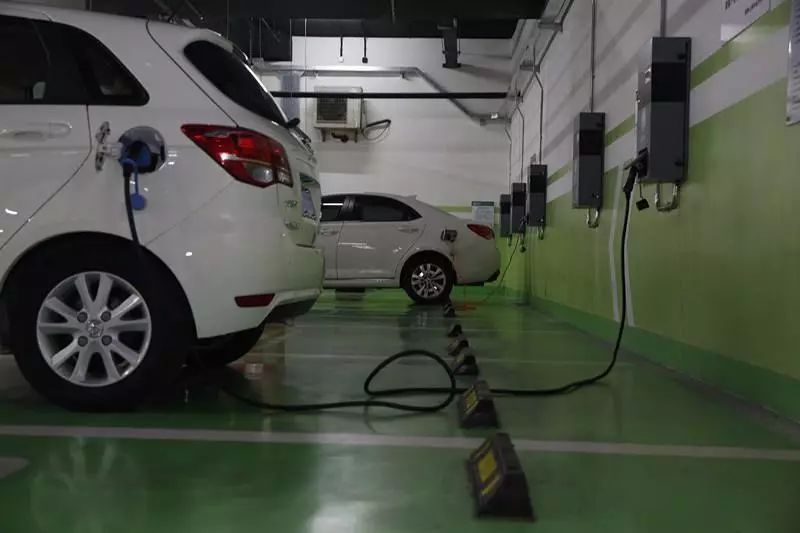 How We Can Benefit You and Your Customers
Property owners or managers with sustainability goals may consider installing EV charging stations as part of their commitment to reducing carbon emissions and supporting clean transportation options.
By providing EV charging facilities to users, you can get the charge for the electricity they consume, that creates a new revenue stream.
Having EV charging stations sets the parking lot apart from competitors that do not offer such amenities. That will be attracted to environmentally conscious consumers and businesses.
That's a good opportunity for you with local organizations, utilities to looking to promote sustainable transportation options. These collaborations can provide additional revenue stream.
Parking lot owners that invest in EV charging solutions demonstrate their commitment to sustainability and environmental responsibility. That will be improved their reputation in local regions.
Having EV charging stations in you parking lot, that will attract couples of customers, generating income from charging services.
All-In-One Charging Solutions for You
With the ever-increasing adoption of electric vehicles, maintaining a well-established charging infrastructure is paramount to ensuring the continued relevance and adaptability of your parking operation in serving a dynamic and evolving market.
EV Charging Manage Service
We can tailored Charging Service Management System for entertainment and sports venues, designed to oversee and optimize the utilization and performance of charging infrastructure. This system delivers real-time data monitoring, enables efficient management of charging equipment status, and streamlines payment processing.
Scalable EV Charging Solutions
We acknowledge that your needs may undergo changes over time. Consequently, our solutions are not only personalized but also adaptable and scalable. They can be effortlessly expanded or modified to accommodate the expansion of your customer base, the increasing adoption of electric vehicles, or the emergence of novel technologies.
Our pricing type is strategically crafted to accommodate businesses of all scales and financial capacities. Regardless of whether you manage a compact parking area or oversee a sizable fleet, we offer a diverse range of pricing options and packages that can be customized to align perfectly with your distinct needs and resources. We uphold stringent standards across the board for all our products. Our charging stations are meticulously fabricated using premium materials and cutting-edge technologies, ensuring their durability and consistent, high-speed charging capabilities for all categories of electric vehicles.
Current: 32A/40A/48A
Output Power: 7kW, 9.6kW, 11.5kW
Intelligent dual temperature control
Different styles for choose (classic, premium)
Voltage: 220V-480V
Output Power: 7kW(1 phase), 11kW(3 phase), 22kW(3 phase)
Scratch-resistant surface design
Optional styles (classic, premium)
Model No.: GRC-EV48A02US/GRC-EV32A02EU/ GRC-EV32A03EU
Continuous monitoring of charging status in real-time
Suitable for both indoor and outdoor use
Comprehensive safety safeguards
Manage your device on phone simply
Mold No.: GRS1-EV48A03US/ GRS1-EV32A04EU/ GRS1-EV32A05EU
Full safety protection
Simple setup for indoor or outdoor use
Enable multiple cell phone control for convenient family use.
Tailored color and size to meet client preferences
Mold No.: GRS2-EV48A04US/ GRS2-EV32A06EU/ GRS2-EV32A07EU
Customize logo and color
Versatile for indoor and outdoor applications
Features RFID, APP, and OCPP support
Ideal for residential using or commerical using
Multiple charging solutions available

Compatible with most EVs

Adaptable for different types of businesses
Durable and workable safety features