EV Charging For Entertainment Venues
Set Up EV Charging Stations to Reduce Carbon Emission
Empowering EV charging solutions with GREENC, the entertainment industry can contribute to a cleaner environment, attract a more diverse audience, and align itself with the growing trend of eco-friendly practices. It presents an opportunity for venues to positively impact both their bottom line and the planet.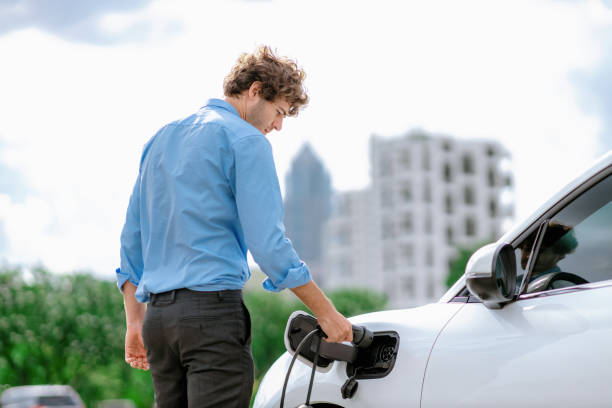 Boost Business with GREENC's Charging Service
Visitors with electric vehicles may spend more time at your entertainment venues, knowing they can conveniently charge their vehicles on-site, hence, you will eran more charging income,
Satisfied Guests Experience
Proving parking-charging services with your charging facilities for your customers, they can recharge their EVs idle hours while having fun, without worrying mileage anxiety subsequently.
As the adoption of electric vehicles continues to grow, entertainment venues that invest in charging infrastructure position themselves for the future transportation landscape.
All-In-One Charging Solutions for Entertainment venues
Our solutions are geared towards delivering efficient, dependable, and user-friendly EV charging services. We aim to provide value-added services that elevate the overall experience for entertainment and sports venues, ensuring both venue operators and users benefit from a seamless and enhanced charging experience.
EV Charging Manage Service
We can tailored Charging Service Management System for entertainment and sports venues, designed to oversee and optimize the utilization and performance of charging infrastructure. This system delivers real-time data monitoring, enables efficient management of charging equipment status, and streamlines payment processing.
With our EV charging facilities, we can effectively disseminate advertisements and promote brands. Our solutions are strategically designed to not only provide value-added services but also to enrich the overall user experience within entertainment and sports venues, creating a win-win scenario for all stakeholders involved.
Current: 32A/40A/48A
Output Power: 7kW, 9.6kW, 11.5kW
Intelligent dual temperature control
Different styles for choose (classic, premium)
Voltage: 220V-480V
Output Power: 7kW(1 phase), 11kW(3 phase), 22kW(3 phase)
Scratch-resistant surface design
Optional styles (classic, premium)
Model No.: GRC-EV48A02US/GRC-EV32A02EU/ GRC-EV32A03EU
Continuous monitoring of charging status in real-time
Suitable for both indoor and outdoor use
Comprehensive safety safeguards
Manage your device on phone simply
Mold No.: GRS1-EV48A03US/ GRS1-EV32A04EU/ GRS1-EV32A05EU
Full safety protection
Simple setup for indoor or outdoor use
Enable multiple cell phone control for convenient family use.
Tailored color and size to meet client preferences
Mold No.: GRS2-EV48A04US/ GRS2-EV32A06EU/ GRS2-EV32A07EU
Customize logo and color
Versatile for indoor and outdoor applications
Features RFID, APP, and OCPP support
Ideal for residential using or commerical using
Multiple charging solutions available

Compatible with most EVs

Adaptable for different types of businesses
Durable and workable safety features