Promoting Smart EV Charging Solutions That Utilize Clean Energy Into Your Cities
The growing demand for public EV charging stations presents an excellent opportunity for local governments to demonstrate their commitment to sustainability and their communities.
We can deliver abound reliable EV charging stations for your citizens and provide convenience, improve air quality in cities, and implement electric vehicle charging infrastructure that serve your local fleets. By promoting smart charging solutions that utilize clean energy during off-peak hours, cities can optimize energy consumption and reduce peak demand on the electrical grid.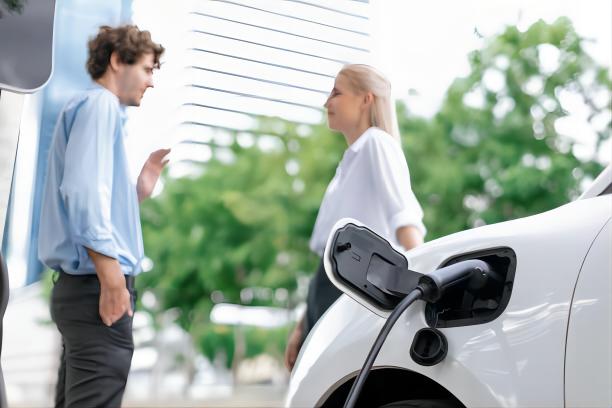 What Are Our EV Charging Solutions Benefit for Your Cities and Citizens
Reducing Dependence on Fossil Fuels
By encouraging EV adoption and providing accessible charging infrastructure, cities can reduce their dependence on fossil fuels for transportation, enhancing energy security and resilience. To build a green city.
Reducing air pollution and greenhouse gas emissions. cities can improve air quality and mitigate the impacts of climate change.
EVs are quieter than internal combustion engine vehicles, contributing to reduced noise pollution in urban areas, create a peaceful living environment for citizens.
EV Charging Infrastructure for Urban Transformation
At GREENC, we take pride in being at the forefront of the urban EV revolution.Our tailor-made EV Charging solutions empower cities, citizens, and governments to embrace a cleaner, more sustainable future. Join us in driving positive change and shaping the city of tomorrow.
With our reliable EV charging stations, city dwellers experience enhanced convenience and flexibility, reducing range anxiety and enabling them to seamlessly navigate the urban landscape.
Governmental Collaboration for Sustainability
By integrating our EV Chargers into the city's infrastructure, local governments demonstrate their commitment to environmental responsibility and cleaner air quality. This collaboration not only aligns with global sustainability goals but also enhances the city's reputation as an eco-friendly destination, attracting businesses, tourists, and residents who share the vision of a greener tomorrow.
Economic Growth and Innovation
By integrating our EV Chargers into the city's infrastructure, local governments demonstrate their commitment to environmental responsibility and cleaner air quality. This collaboration not only aligns with global sustainability goals but also enhances the city's reputation as an eco-friendly destination, attracting businesses, tourists, and residents who share the vision of a greener tomorrow
Current: 32A/40A/48A
Output Power: 7kW, 9.6kW, 11.5kW
Intelligent dual temperature control
Different styles for choose (classic, premium)
Voltage: 220V-480V
Output Power: 7kW(1 phase), 11kW(3 phase), 22kW(3 phase)
Scratch-resistant surface design
Optional styles (classic, premium)
Model No.: GRC-EV48A02US/GRC-EV32A02EU/ GRC-EV32A03EU
Continuous monitoring of charging status in real-time
Suitable for both indoor and outdoor use
Comprehensive safety safeguards
Manage your device on phone simply
Mold No.: GRS1-EV48A03US/ GRS1-EV32A04EU/ GRS1-EV32A05EU
Full safety protection
Simple setup for indoor or outdoor use
Enable multiple cell phone control for convenient family use.
Tailored color and size to meet client preferences
Mold No.: GRS2-EV48A04US/ GRS2-EV32A06EU/ GRS2-EV32A07EU
Customize logo and color
versatile for indoor and outdoor applications
Features RFID, APP, and OCPP support
Ideal for residential using or commerical using
Multiple charging solutions available

Compatible with most EVs

Adaptable for different types of businesses
Durable and workable safety features